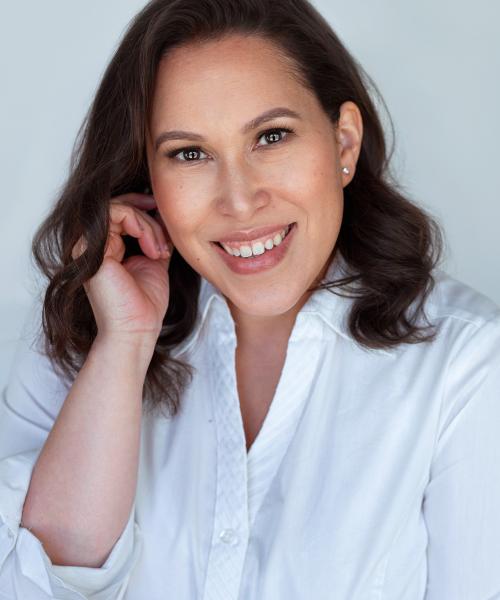 Nydia Shipman | Senior Vice President, Business Planning and Consulting
(914) 420-1322
Nydia Shipman is passionate about building successful brands and working with enthusiastic founders. Her mission is to make sure that each brand she works with is aligned in its branding and communications - from logo and packaging design to storytelling through brand collaterals, on site music, retail visual aesthetic, and inventory/menu offerings. She is an expert in sustained growth and fundraising.
Nydia was co-founder and chief communications officer at The Worthy Company. At Worthy, she oversaw all communications and branding including product creation, packaging design, all marketing initiatives and public relations, website design and social media platforms. As a proud Puerto Rican/Dominican woman, she has seen and understands first-hand the bias that exists in the industry, and constantly endeavors to create a true and honest sense of belonging inside of any organization she is a part of, from top to bottom and inclusive of external partnerships.
Prior to launching Worthy, Nydia was a successful trial attorney representing Fortune 500 companies in New York and Connecticut. 
Education
Juris Doctor – St. John's University School of Law
Bachelor's degree in English – Fordham University
Nydia in Public
Nydia has been featured in several publications, including Fortune, Forbes, Food Business News and NOSH. Nydia is an enigmatic public speaker who has participated in many industry panels and presented on QVC multiple times.
Nydia at Home
After nearly a decade of living and working in Manhattan, Nydia relocated to Weston, Connecticut. Her husband, two children and two dogs always keep her on her toes and laughing. She is an avid reader and enjoys editing fiction and advising indie authors in her free time. She is an advocate for small farming and makes time to help at her local organic produce farm.  Nydia also spends her vacation time "farm sitting" for a family-owned working animal farm in upstate New York.